A Canberra born and run family business, Silva Plumbing Service Pty. Ltd. prides itself in providing a service and works quality that is second to none 24 hrs a day, 7 days a week. Operating on a willingness to help over profitability ethos for nearly a decade, our director has created a business model where a quality product, responsivity, transparency, customer satisfaction and personal relationships are the primary focus', with a view to operate sustainably and responsibly longer term. We are friendly, approachable, considerate, careful and meticulous in any endeavor and cater for any set of particular needs or operating systems. We provide domestic and commercial maintenance services and also undertake plumbing installs of varying scale for renovations or new construction projects. Rest assured you will only have to try us once to know why "Silva Plumbing Service Pty. Ltd." is our name.
To ensure we give the best possible service to you, we have trained our staff to:
    Be friendly on the phone and in person
    Have good communication skills
    Turn up on time, or call to discuss a revised time of arrival
    Arrive with a comprehensively stocked vehicle
    Diagnose the issue accurately
    Find the best solution for you
    Convey a list of possible solutions and make recommendations
    Apply the latest knowledge and technologies in plumbing solutions
    Take care of your home or asset
    Leave site in a presentable manner
With Many years of plumbing and social experience amassed between our staff, we understand fixing a leak or plumbing problem is only half of the service we need to provide
Read more
We know to ensure sustainable long term operations in Canberra, we need to ensure maximum customer satisfaction by providing a product that is user friendly, versatile and well equipped in order to encourage new business and ensure repeat patronage.
By ensuring our customers feel our engagement will always be a positive experience and inspiring the thought that a resolution is only a phone call away, we know we will be rewarded by always being the first choice when a plumber is required and the first one to be recommended when a reference is warranted.
We carefully select and train our staff to be skilled in all aspects of Plumbing, Drainage and Gas fitting and ensure our staff have interpersonal skills that will not only make every interaction you have with us a successful one, but a positive one you will tell people about.
It's that simple.
MORE ABOUT SILVA PLUMBING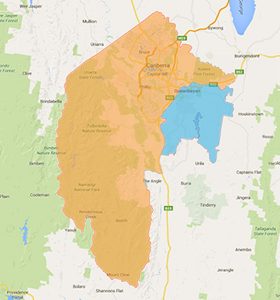 Ideology
With Many years of plumbing and social experience amassed between our staff, we understand fixing a leak or plumbing problem is only half of the service we need to provide. It is well understood that we need to be responsive, respectful of individuality and be mindful of the endless interpretations of what a home, place of business or asset can be to an individual.  With this in mind Silva Plumbing Service goes above and beyond to provide a wholesome, reliable and customized service to match an individual's needs.
We guarantee we will always act in a manner that ensures a prompt result, protects your privacy and respects your asset(s) along with your choices.
We feel it is important for you to feel comfortable with the person you are letting into your private space or staking your reputation on. We will ensure our choices will always be made to protect your interests, irrespective of engagement circumstances at every step along the way.
We will always present to you plumbers that are intuitive, presentable, socially adept and generally nice people you will want to get to know and of course whom will do the right job every time.
We hope this will serve us and our clients well for many years to come.
What To Expect
A pleasant phone operator will take your call, assess the nature of the service required, book a time with you or with the inhabitant that is most convenient for both parties, record your contact details and provide you with a window for service (during which our staff member is expected to be present).
If you or the inhabitants are busy, a call request can be made with ½ hr notice allowing you time to return home from work or other engagements.
If we are running late, we will call at the earliest time possible to notify of a revised arrival time or to reschedule if necessary.
Once onsite, our diligent well-presented and clean staff will introduce themselves, query the nature of the issue from you first hand (ensuring the correct issue is tended to and your requirements are met), then proceed to fix the problem.
If any problems or unforeseen items of significant cost are to arise during any engagement, our tradesman will lease with you to inform, provide a set of solutions and customize a resolution to suit your needs whilst also attaining permission to proceed. This may be in person or via a quote submission dependent on the task or set of requirements.
Once a task is complete our technician will request a works and tidiness inspection, at which time what was done will be expanded upon and conveyed.